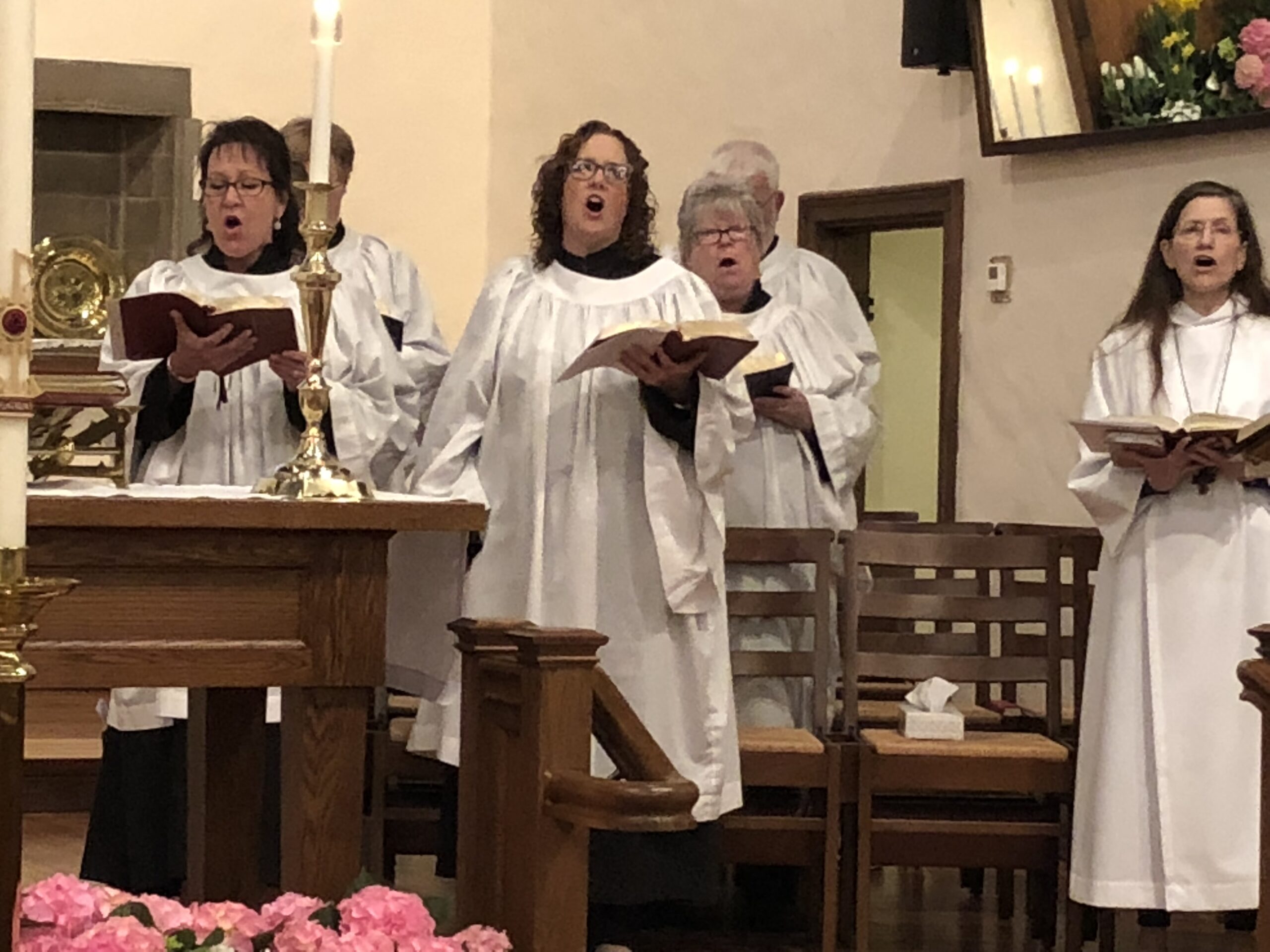 Music is a vibrant and cherished part of our worship and parish life. Dr. Kirsten J. Helgeland is our Director of Music and Organist.
Parish Choir
All parishioners interested in sharing their love of music are welcome to join the choir. One need not be able to read music, but must have a love for it and be willing to offer their time to this ministry. The choir leads hymns and anthems at the 10 AM service from Labor Day through Trinity Sunday.
The choir is also an integral part of additional services during Holy Week, Christmas, Bishop's visitations and other occasions. Rehearsals are weekly on Thursdays from 7 to 9 PM. Warm-up rehearsals are 45 minutes before any service at which the choir sings.
Our repertoire is varied. We rehearse each anthem at least three weeks in succession, thereby allowing for absences that are an inevitable part of life in the 21st century.
Instrumentalists
Parish members who play an instrument are invited to share their talent to enhance our worship.  An audition is required with the Director of Music. Scheduling of performances and participation in the services is left to the Director of Music's discretion. 
Anyone interested in participating in either the Parish Choir or serving as an instrumentalist should speak to Kirsten J. Helgeland or email her at kirstenjh@aol.com.