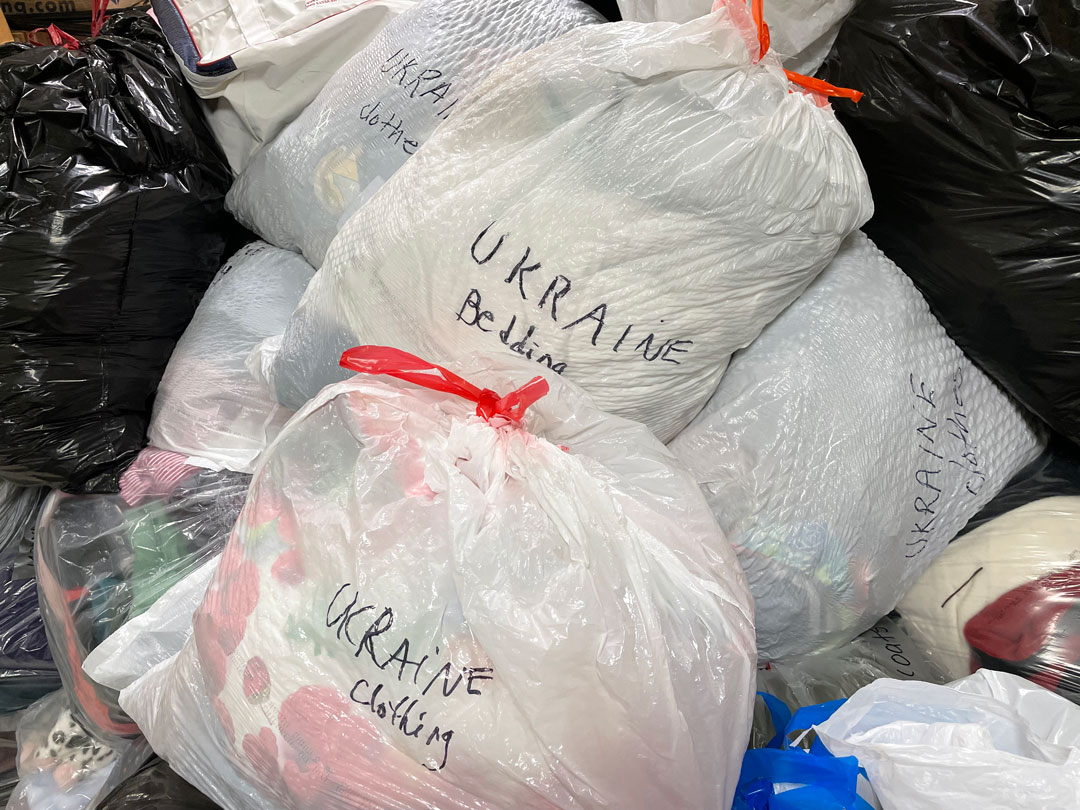 Parishioners from St. Peter's are involved in mission and outreach worldwide as well as at home.
Outreach Suppers
St. Peter's Church is committed to community outreach and has been providing a free supper to those in need on Sunday evenings since the program began in October 1996. With additional support from the community, we have also added a supper on Fridays.
Shaw's Supermarket of Beverly donates baked goods for use at the supper and for distribution to its guests. Fresh produce and dairy products are purchased or donated. Grants and donations are solicited to cover the cost of food and paper goods; St. Peter's church budgets for a portion of these costs. We are always looking for donations to cover the costs of food and other items.
Suppers are provided by nine teams in regular rotation. Teams are made up of parishioners, members of the community, and youth groups from several local churches. Volunteers pick up the donated baked goods from Shaw's Market each week.
On Fridays and Sundays, our doors usually open at 5:30 PM, when coffee and cold drinks are served in the hall. At 6 PM the food is brought to the serving table and is served cafeteria-style by the team. If there is still food remaining once all the guests have been served, seconds, extra baked goods and "to go" packages are provided. Any remaining food is taken to the River House shelter in Beverly.
(At this time, due to Covid-19 restrictions, we are serving takeaway meals in the parking lot from 5:30 — 6:30.)
We are always looking for people willing to commit an evening once every month or two to help feed their fellow neighbors. Are you willing? Contact the church office to volunteer — and thank you.
Beverly Bootstraps
Beverly Bootstraps supports people in need in the greater Beverly area with the goal of self-sufficiency. Their mission to serve those in need while empowering them is consistent with our vision. As such, St. Peter's parish directs much of its community outreach through support for Beverly Bootstraps.
While we collect non-perishable food items weekly for their pantry, during Lent, the parish is more intentional in supporting the food pantry as we reflect on God's abundance. We marked our 150th anniversary as a parish by donating funds to purchase 150 backpacks to support the Back-to-School drive. At Christmas, we participate in the Adopt-A-Family ministry to ensure that children in need receive presents on Christmas day. Parishioners also serve on their board or in their thrift store; some teach and offer after-school activities at their offices. For more information, speak to the Rector.

4 Ocean Street
Beverly, Massachusetts 01915
Join us on Sundays at
8:00 & 10:00 am
Join Keynotes, our weekly newsletter!
---
By submitting this form, you are consenting to receive marketing emails from: . You can revoke your consent to receive emails at any time by using the SafeUnsubscribe® link, found at the bottom of every email.
Emails are serviced by Constant Contact